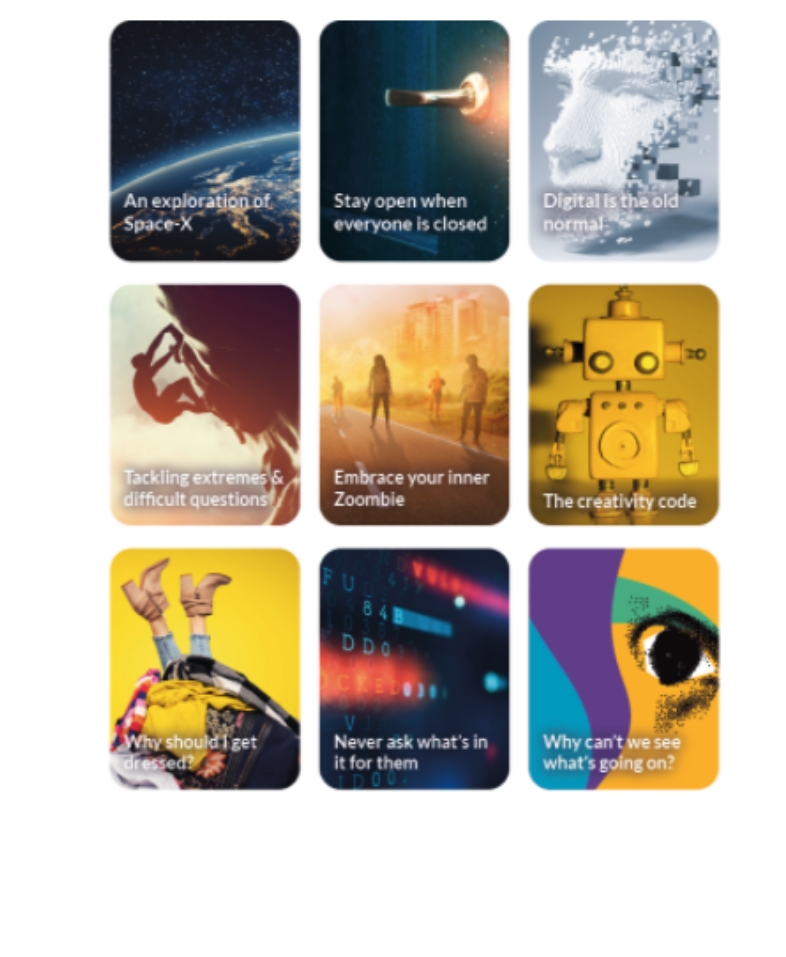 We are passionate about sharing ideas and trends for everyone to have access to, not just those that we're working with at any given moment.

So we've interviewed thought leader in all sorts of fields and pulled the recordings together a box set – "A series of conversations about the NEW".

Download the box set and listen the episodes at your leisure. Binge, fast forward, rewind and watch in the order that suits you.
Sign up for our regular Postcards from the PurpleBeach