Welcome to the LDN Daily News Tech Awards, perhaps the only place you'll see the metaverse and neurotechnology mentioned in the same article! But here in London, we want to celebrate technological success and those pioneers who have wielded it for the great and the good, whether that be digital transformation or inventory management software. So avid readers, if you're a tech wiz curious about the future of the industry, keep reading to discover the top 10 tech companies based in London!
1. Parasym™
A neurotechnology company pioneering a new frontier in medicine – electroceuticals. Parasym specialises in innovative neuromodulation products that improve health and performance, with over 60 clinical partnerships across 4 continents, including Harvard, Chicago Medicine, and Oklahoma University. Focusing on the heart and brain, Parasym's neuromodulation technology has demonstrated significant clinical results in the treatment of high-impact diseases such as Heart Failure, Atrial Fibrillation, and long COVID, with over 1,000,000 treatment sessions completed. Parasym also helps support the environment by donating 1% of revenue to fund grassroots environmental initiatives. For more information about Parasym's latest products, visit Nurosym.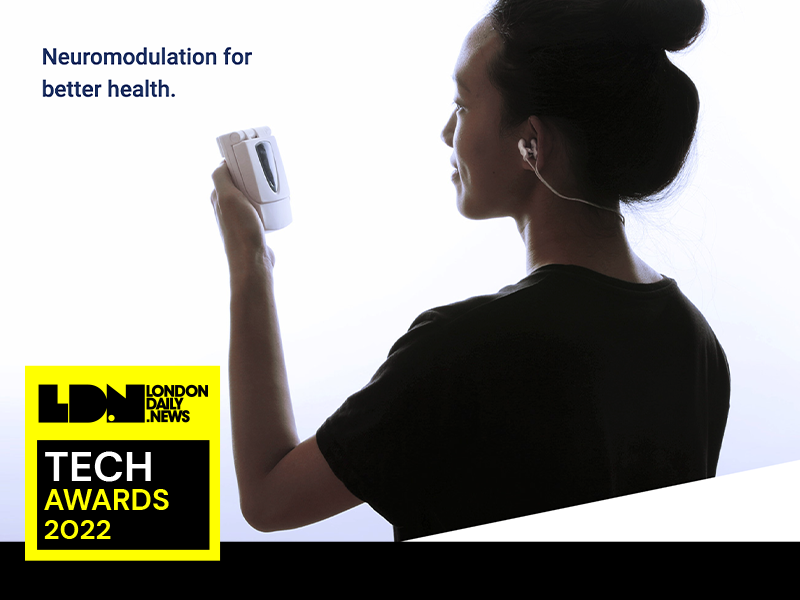 2. Sophia
Sophia is on a mission to supercharge education in the digital age by providing a leading British Online School model for the future and shaping education in the Metaverse. Their approach combines innovative technology with an experienced team of educators so that students have access to a world-class education from anywhere in the world.
3. Tempr
Tempr is a global SaaS company that maximizes mobile marketers' revenue and time, thanks to its prediction and automation technology. Tempr aggregates data from mobile marketing channels through APIs and develops high-accuracy revenue predictions using AI algorithms. The platform then recommends the ideal budget, bid, and creative combination, based on its predictions, which can all be pushed directly into the various marketing channels with the click of a button.
4. PurpleBeach
Founded by Annemie Ress, PurpleBeach work with global businesses that are ready to transform (digitally and otherwise), grow, and achieve great commercial results. They work with innovative businesses to help their people be the best they can, harness technology to deliver great service and be genuine industry leaders. PurpleBeach's mantra is that they will always tell you what you need to know, even when it's not what you wanted to hear. PurpleBeach embrace changing landscapes and always face forward into challenges, to continuously unlock the innovation and performance potential of people and in consequence drive sustainable innovation and commercial growth of the businesses they work for.
5. GoWalkies
GoWalkies is the go-to hub for any dog owner looking to find the perfect walker for their four-legged friend. Designed with safety and security in mind this application ensures flexibility for the walkers and the best customer service for the clients. With only a few clicks, any concerned dog owner will find the best-suited walker for them and their pups! With 100% earnings for all dog-walkers who sign up to the app and display routes with live tracking, it is an ideal situation for all, including your canine companions. The app also includes dog grooming, boarding, training and sitting services.
6. Workhorse
Workhorse is a simple yet flexible Order & Inventory Management Software that helps business owners regain control of their processes. Providing the data, the team needs to be able to accurately forecast and report, ensuring everything runs as efficiently as possible, saving much-needed time and money. They help small businesses ditch the dreaded spreadsheets which are the cause of so many headaches. Using the Workhorse software enables customers to transform operations through effective inventory management. The software is individually configured to each business, tailored to the individuals that are using it, and it grows with them.
7. Tide
Tide is a bank account perfect for freelancers and small businesses. Their Mantra is 'Powerful and Simple,' which proves essential for all those just starting out and trying to make it on their own. FSCS regulated, this is the no-nonsense way for companies to get their head around expense management and invoicing, and with no start-up costs for sole traders and the like, there is no downside. And when clients are ready to scale up their business, Tide offers Plus and Premium upgrades for those in need of extra support.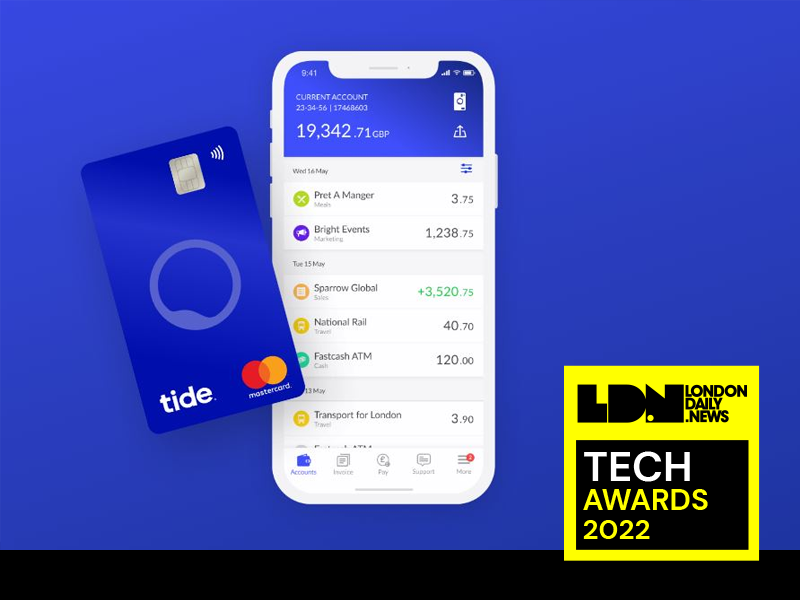 8. Blockchain
Getting your head around the Crypto market can be a tough one. Enter Blockchain, the easiest crypto wallet there is on offer. Since 2011 Blockchain has been the trusty helpful hand to all clientele buying, selling, and trading bitcoin. As a customer, you can earn up to 11% in rewards whether you're on a train, a bus, or simply relaxing at home! With all funds in one place and with complete client control via a private wallet, you can gain authority over your finances and become an expert in Crypto and make the steps to contributing to the $1 Trillion transactions that Blockchain has already attained.
9. Zilch
Zilch is the product that allows you to buy with zero backlash: no interest, no fees, and therefore no nasty surprises! Sound too good to be true? Well, that's Zilch for you. It's the card that allows customers to pay later, without the sneaky fees. For the lucky employees at Zilch, a work-life balance is ensured through private healthcare, wellness events, excellent coffee on demand and so much more.
10. Octopus Energy
If you're struggling with sustainability Octopus Energy is the answer to your prayers, providing 100% renewable energy, garnered from wind, water, and sunlight. As a bonus, the prices are fair to all customers. The equal playing field is also open to its employees with benefits including tax-free childcare, summer festivals and even uncounted holidays!
Congratulations to our top 10, in particular Parasym, who won the top spot! And for all those lovers of anything tech-related, keep up to date with London Daily News which can work as your digital spirit guide to any gadget, gizmo, or app that is new to the market.