RECOVERING LEADERSHIP COMMUNICATION​
LESSONS FROM LOCKDOWN
Thank you to Maijastiina Rouhiainen for leading a thought-provoking brunch on recovering leadership communication.
The conversations were so enjoyable that we widened the scope and touched on various other topics, making for a diverse and interesting brunch.
A couple of insights – With both COVID-19 and BlackLivesMatter arising at the same time, organisations are responding much quicker than in the past and often changing stance. In fact, we have never seen businesses so responsive to major issues. Could this be down to an increasing ability to deal with crisis, or simply that everyone has more time to respond?
Although the current health crisis has been challenging for many organisations, it has also brought about an exciting, once in a lifetime opportunity to repair and redefine leadership, often anchored in reflections on what has previously worked but may not be as effective now. With (what we believe) exciting opportunities arising for leaders to lead differently, leaders can be a part of and make a meaningful difference.
As with many of our brunches, the conversation led back to the way leaders have responded to these strange times in a more open and empathic manner. We discussed the possibility of this continuing after the pandemic, and the alternative of businesses reverting to their old ways.
During the last few months, leaders have had no choice but to trust their employees. This has created 'new' communication opportunities and challenges with implications that we still have not fully understood.
In conclusion, we were left wondering, whether these unprecedented times have forced a change that has needed to happen for a long time? And why would anyone want to go back?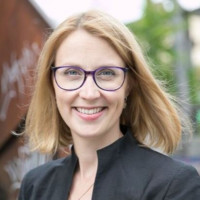 Dr. Maijastiina Rouhiainen-Neunhäuserer
Experienced Director Corporate Communications with profound expertise (PhD) and long-standing international working experience in business, consultancy and academia.
Skilled in Leadership Comms and Coaching, Internal Comms and Employee Engagement, Change Management, Crisis Communications, and PR & Media Relations.
Highly organized, responsible and passionate leader with track record in leading teams and demanding results-driven projects.
Enthusiastic and visionary self-starter with business, organisational and start-up know-how.
Team player with a cool head, a warm heart and creative hands.
You can read some of Maijastiina's articles on the topic here:
May I have this dance? The art of leadership dialogue
Music helps me write. It makes my brain click into high gear and get into the right mood.
Leadership Communication Under Lockdown
"It depends on the context" is a conversation killer. Today, I'm going to use it as a conversation starter.
"Just think twice before you cast your stone at someone's soul"​
The COVID-19 pandemic has brought with it an increased amount of work for communication professionals, especially for those of us who work with people leaders. Never before have I written this many leadership updates and had such sincere coaching conversations with leaders.