Lessons from Lockdown
RECOVERING LEADERSHIP COMMUNICATION​
Join us, as Dr. Maijastiina Rouhiainen-Neunhäuserer discusses some lessons learned from the lockdown.
As many countries are loosening their pandemic lockdown restrictions, companies are determining the new normal and how to best recover from the pandemic and move forward.
With an act of recovering we refer to a possibility to regain something lost or taken away. Recovering means also restoration or return to health from sickness, or to better state or condition.
Dr. Maijastiina Rouhiainen-Neunhäuserer discusses some lessons learned from the lockdown.
Join our brunch to learn what the pandemic unveiled about leadership communication practices – what worked well and what didn't in these unprecedented times, were we able to learn and change something, and will we understand to use this once-in-a-lifetime experience to fix things that might be broken?
Register your interest in this event
If you are interested in joining the conversation, please fill in the simple form below and we will get back to you as soon as we can.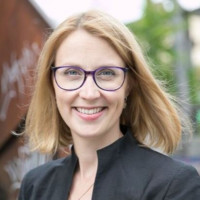 Dr. Maijastiina Rouhiainen-Neunhäuserer
Experienced Director Corporate Communications with profound expertise (PhD) and long-standing international working experience in business, consultancy and academia.
Skilled in Leadership Comms and Coaching, Internal Comms and Employee Engagement, Change Management, Crisis Communications, and PR & Media Relations.
Highly organized, responsible and passionate leader with track record in leading teams and demanding results-driven projects.
Enthusiastic and visionary self-starter with business, organisational and start-up know-how.
Team player with a cool head, a warm heart and creative hands.
You can read some of Maijastiina's articles on the topic here:
May I have this dance? The art of leadership dialogue
Music helps me write. It makes my brain click into high gear and get into the right mood.
Leadership Communication Under Lockdown
"It depends on the context" is a conversation killer. Today, I'm going to use it as a conversation starter.
"Just think twice before you cast your stone at someone's soul"​
The COVID-19 pandemic has brought with it an increased amount of work for communication professionals, especially for those of us who work with people leaders. Never before have I written this many leadership updates and had such sincere coaching conversations with leaders.