IS THIS THE TIME TO REDEFINE YOUR ROLES AT HOME AND WORK?
Date: April 21, 2020
During today's brunch, PurpleBeach and Shine had a lively and highly interactive session, exploring and sharing perspectives on how the implications of the pandemic offer an opportunity to reshape both work cultures and family systems.
As our personal and professional lives collide unexpectedly in unprecedented circumstances, the lines between work and home are blurred like never before.
As we struggle to juggle the multiple roles we need to play in our lives, we have the opportunity to choose and redefine the roles we take on, not just for now but as we embrace a different future for ourselves, our families and our businesses.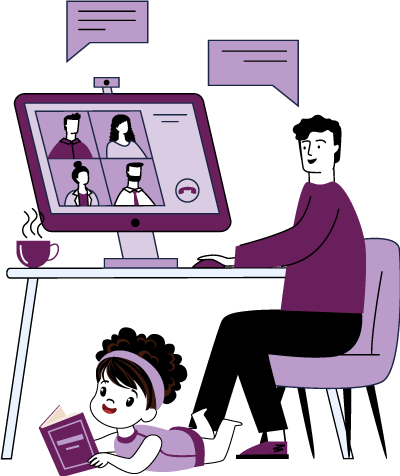 Via transformative programmes, we coach and challenge senior leaders to build a bigger vision and plan that gives them renewed energy, commitment and focus, all whilst embracing everything that makes us human. Our heritage is in empowering women so we can reach gender parity.
PurpleBeach is a consultancy delivering exponential growth for clients through innovation and transformation. Our approach is anchored in inspiring organisations – and the people within them – to perpetually explore, experiment and re-invent to future-proof their businesses.
Upcoming brunches