GOING VIRTUAL!
Date: Wednesday 8th April 2020
How to successfully engage customers, teams and others and establish networks virtually
As we know, business is now facing extreme challenges due to the impact of Coronavirus. We are entering a new world where the ability to effectively and successfully conduct business virtually is paramount.
In today's brunch, PurpleBeach, along with  a network engagement expert,  covered some key topics as we all adapt to new ways of working.
Network Engagement has never been so pivotal for:
Online community building and management – to get remote e.g. customers, [sales] employees connected and information flowing.
Online webinars, team meetings, workshops – to keep the business going even when employees or customers are remote.
Online events / fairs / conferences – via virtual experiences event objectives can be achieved.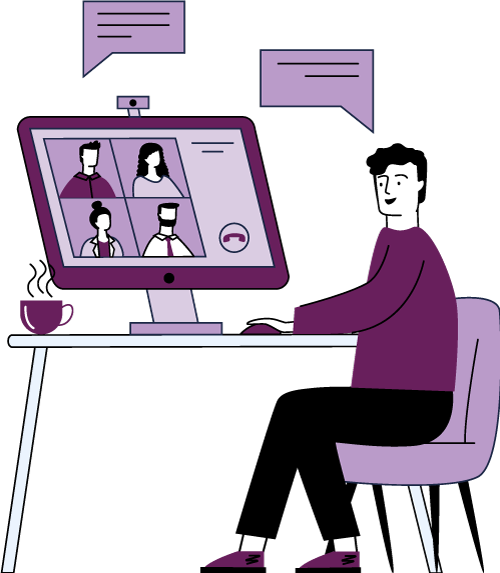 Upcoming brunches